Brunch & Network: Earth Observation Meet & Mingle in Barcelona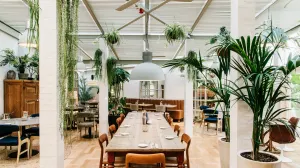 Every person in Earth Observation I speak to says how tight and small our community is. And also, how important it is to spread the word about our job and the industry by all possible means: we need more podcasts, blog posts, and conferences!
I am thrilled to announce an exciting event that brings together professionals in the EO/geospatial niche for networking, inspiration, and collaboration.
Supported by: AZO Space, PARSEC Accelerator
What: A networking event designed to connect like-minded individuals in the EO/geospatial industry, providing a platform for new relationships, knowledge sharing, and exploration of potential partnerships.

Date: 7th July, 13:00
Location: Hotel Pulitzer, Barcelona

Agenda:
Welcome and Introductions
Networking, Food, and Drinks
Lightning Talks
Grab your ticket (4 left)